Following the Spring 2022 announcement by American Express Travel that it would dissolve its Representative Network at the end of this year, Travelink embarked upon a deliberate and in-depth analysis for a new vacation consortium partner who would share in our strong brand principles and innovate with us to improve processes, training, and technologies for our travel advisors and customers.
We quickly narrowed our prospects to three industry giants, all of whom responded with impressive detail and tremendous insights into their organizations. We are thankful to each of the consortia we engaged in this effort for their patience and support as we completed our due diligence.
We are pleased to announce that after 23 years with American Express, we have chosen to become a Member of Virtuoso®, whom we believe is best suited for Travelink's next chapter and will complement our American Express Global Business Travel Network affiliation.
Travelink and its advisors now have direct access to a portfolio of more than 2,200 of the world's finest hotels, resorts, spas, cruise lines, airlines, tour operators and premier destinations. As a network, Virtuoso's combined annual sales of $25–$30 billion allow the group to negotiate enhanced traveler advantages. For clients of Travelink, this means complimentary upgrades, daily breakfast and Wi-Fi as well as additional perks that enrich the overall stay, such as private airport transfers, special dining experiences, and spa treatments. These traveler bonuses are valued up to $550 per stay at over 1,500 properties in more than 100 countries.
---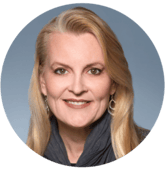 "This is the most important business decision we've made coming out of the pandemic," shared Sandy Schadler, CMO & EVP of Vacation Travel Services, "We are thrilled to launch the next evolution of our global leisure business with the Virtuoso team by our side."
---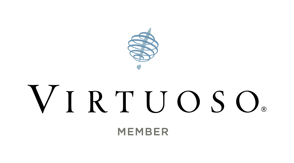 Virtuoso is the leading and most recognized of global network agencies, specializing in luxury and experiential travel, with more than 20,000 advisors across 50 countries. Virtuoso partners with over 2,200 of the world's best travel suppliers such as hotels, cruise lines, tour operators, and destination specialists. Virtuoso advisors use their personal connections and firsthand expertise to craft bespoke trips for discerning travelers, including unique VIP experiences, special values, and rare access.
Travelink is a privately held travel agency headquartered in Nashville, Tennessee with a national virtual network of hosted and employee business, group, and leisure travel advisors servicing clients globally. Travelink's client base includes a range of Fortune 500 Corporations and small to mid-market companies, as well as VIP clients from the entertainment industry, sports teams, religious, and non-profit organizations. Travelink has been a winner of the prestigious American Express Rep Excellence Award for the past 22 years, been twice named the prestigious AMEX Agency of the Year, and has been a perennial on Travel Weekly's Annual Power List.