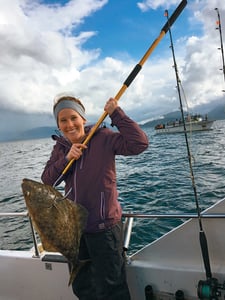 Travelink is pleased to announce that our own Elizabeth Hoover has been recognized in Travel Agent Central's annual "30 Under 30" issue. Travel Agent Central covers the latest news and trends in travel. It is one of the top travel websites for travel agents seeking the latest in cruise, destination, hotel, airline and tour news. They have presented leaders of the travel industry since 2008 and Elizabeth was selected as one of the 30 for 2018-2019.
Elizabeth has been a Certified Travel Agent at Travelink, American Express Travel for the past four years with certification as a Luxury Travel Specialist, Adventure Travel Specialist, American Express Alaska Insider, and was a Travel + Leisure magazine Rising Star in 2015. She has personally traveled abroad and worked for many leading global companies including Walt Disney Company, Starbucks, Shangri-La Luxury Hotels, and a luxury dude ranch in Colorado. When it comes to adventure, she has personally accomplished quite the list; from hiking the sacred mountain Tai Shan in China to sipping champagne on top of an Alaskan mountain ridge after a helicopter flight to the summit.
President of Travelink Vacation Travel, Linda Raymer, was quoted in the article saying, "Elizabeth Hoover is curious, highly organized, goal oriented and technically very savvy. Elizabeth exceeded her sales and revenue goals in her first year as a travel advisor and is comfortable selling all types of cruises, as well as complex land vacations and managing the details of incentive groups." The full list and more information on this issue can be viewed here.
TRAVELINK, an AMERICAN EXPRESS TRAVEL representative is headquartered in Nashville, Tennessee. The company operates nationally with a combination of boutique business call centers, vacation travel retail locations, and a national network of experienced virtual travel advisors. Travelink's client base includes a range of Fortune 500 Companies, small to mid-market organizations, as well as the entertainment industry, sports teams, groups, and religious & non-profit organizations. The company is an exclusive provider of consumer travel services for American Express Gold Card Members. Travelink leverages the American Express brand and buying power to offer the best value and customer experience.