A Turn-Key Solution for your Motivation and Incentive Challenges
Purchasing a Gift of Travel is as simple as buying a traditional gift card, but when you give a Gift of Travel it means so much more as it creates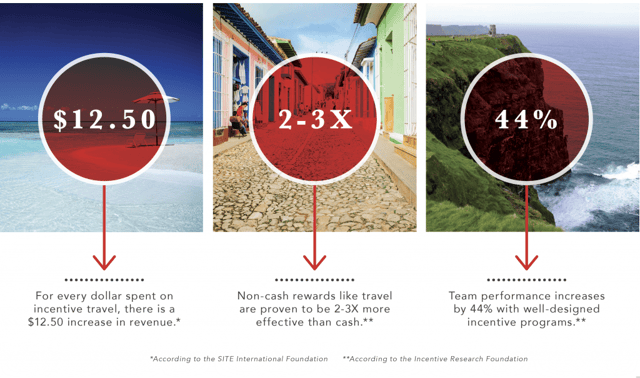 expectations, builds memories and reinforces that positive employee behavior which is so important to your company's success.
Award amounts can be varied among recipients, and once you submit your order, you step aside we do all the work from explaining the program to making suggestions for fun and memorable vacations.
Promotional companies and advertising agencies charge thousands of dollars to create and administer travel award programs. Gift of Travel, on the other hand, is brought to you by American Express as part of that total suite of travel products exclusively for its business clients.
A Customized and Flexible Approach
Consider These Facts
Nearly a third of American companies use incentive programs to increase sales or reward performance. Properly structured, these programs are self- liquidating because they generate returns greater than the cost of the reward.
Research shows that as opposed to cash awards, which are quickly spent and forgotten, or merchandise which may not be to every individual's taste, travel creates expectations and builds memories that last a lifetime. A recent study by the Incentive Federation revealed that most respondents were convinced that travel awards were remembered much longer than cash or merchandise awards.
By selecting our team to administer your incentive program, you are working with a name you can trust and are gaining access to the global resources of the world's largest travel company with the personalized attention of a local travel agency. With access to our low airfare programs, corporate rate hotel programs and our buying power with tour and cruise companies, you can be certain to get the highest return for your travel rewards dollars.
The Gift of Travel provides flexibility for the recipient to use the award when they want and for the type of travel they want. They can even apply the credit to a dream vacation valued in excess of the award. Research shows that the perceived value of a Gift of Travel is deemed higher by the recipient than the actual dollar value of the Award.
Ready to buy or need to talk through with our sales team because you have a large, complex program? Please contact: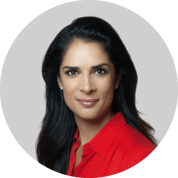 Nan Deily
Director, National Accounts
888-261-5521
If you have questions about your order and would like to speak with our Gift of Travel Program Manager, please contact: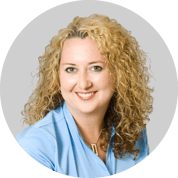 Kimberly Pulido
Gift of Travel Program Manager
855-855-5220 ext. 5144
If you're ready to puchase up to 10 Gift of Travel certificates online, please click below to complete our purchase process with your credit card.