Today several members of our team donated their time to help fight hunger in Middle Tennessee where 1 in 7 people including 1 in 5 children are at risk for hunger - not knowing when or where they will find their next meal.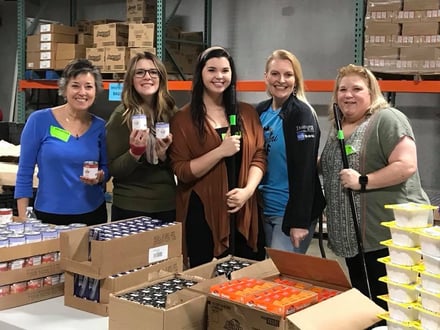 Our team stats for the day:
Morning spent sorting & packing 7,818 pounds of food, which translates into 6,515 meals.

After lunch we moved to sort through 10,840 pounds of breakfast food and beverage packed boxes searching for bars and special baby supplement water that had been recalled to ensure safety for recipients.

Then we packed up 245 Backpack bags of food for kids who have their lunches subsidized by the state so they have meals for the weekends.
We love and support the mission of Second Harvest Food Bank of Middle Tennessee and are proud of our team's participation today! Happy Holidays y'all!!