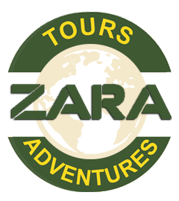 Travelink is pleased to announce a strategic partnership with Zara Tours, Tanzania Adventures. Travelink will now operate an International Air Desk focused on supporting clients of Zara Tours from the United States and Canada booking flights to and from Tanzania, Africa.
This new partnership allows Zara Tours to leverage the buying power of American Express Travel and will grant their clients access to unpublished, wholesale ticket options through the Travelink International Air Desk, which offer significant discounts on many international routes.
As a full service travel agency and American Express Travel's 2016 Agency of the Year, Travelink will also assist Zara Tours clients with pre and post tour travel planning as well as ensuring they have support throughout their journey.
About Zara Tours:
ZARA TOURS, founded in 1987 by Mrs. Zainab Ansell, is Tanzania's unrivalled No 1 Kilimanjaro trekking company and one of the largest safari operators in the region. The company organizes full service travel experiences in Tanzania, where they propose various choices of Safaris, the climbing of Mt Kilimanjaro, Mt Meru and expeditions in Zanzibar. Own and operate 2Hotels, 2lodges and 4-tented Camps in the northern circuit of Tanzania. Provide Airport transfer, city to city transfer, VIP and regular tour services, groups and corporations from all over the world. They offer additional experiences in Kenya, Uganda, Rwanda, and Ethiopia. The company owns 76 4x4 Land Rovers, 4x4 mini buses, 4x4 land cruisers (all equipped with viewing roofs) and 88 registered Kilimanjaro guides, who speaks English, German, French and Spanish.
Visit Zara Tours Website.