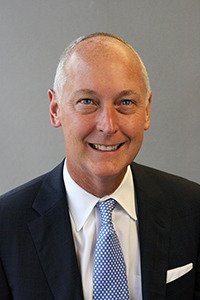 Travelink, American Express Travel, is pleased to announce that during the American Society of Travel Agents (ASTA) Global Convention in Reno-Tahoe on September 27, 2016, the ASTA Corporate Advisory Council (CAC) set its Executive Committee leadership roster and Michael Dixon, President of Travelink was elected by his peers to an Executive Leadership position.
This leadership role is a six-year commitment to the Executive Committee with ascension in role and responsibility every two years leading to the role of Chair. Michael begins his first two years effective immediately in the role of Secretary. With his appointment, Denise Jackson (Balboa Travel) rises to Vice Chair, and Jennifer Wilson-Buttigieg (Valerie Wilson Travel) is now Chair, leading the Executive Committee for the CAC for the next two years.
The ASTA CAC is made up of the largest travel agency (corporate and leisure) consortia, franchise, and other members of ASTA with annual travel sales of at least $50 million. The CAC works on issues of common interest to the travel agency community, formulating a strategy to speak with one voice before federal regulators, Members of Congress, state legislators and other travel industry groups.