Take Charge of Your Future
Are you a travel professional looking for a new way to take charge of your future? Do you want to be your own boss, but you know you need the support of a recognized brand to help you succeed?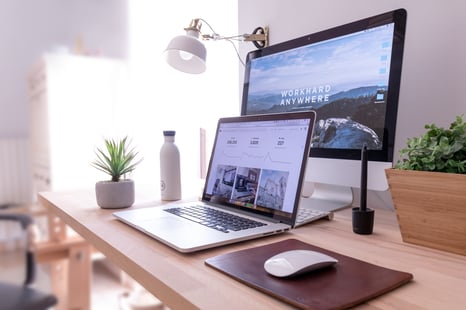 Travelink, American Express Travel has the brand, the global purchasing power with the most respected cruise and vacation packagesuppliers in the travel industry as well as a support system to help passionate travel professionals run their own businesses!
American Express is the oldest and largest purchaser of travel goods and services in the world and carries the message of security and stability that customers appreciate when they find themselves in unfamiliar places across the globe.

Choosing to affiliate with Travelink gives a travel entrepreneur:
The access to that highly respected American Express brand
The opportunity to offer American Express card members exclusive benefits such as the ability to pay for their vacation with Membership Rewards points
In depth training on destinations and suppliers for every kind of customer request that will keep you on the cutting edge of all the travel trends of the 21st century.
Access to our marketing support and CRM tools to ensure staying in touch with all your clients is consistent and relevant with offers from preferred suppliers based upon their demographics and purchase history.

AMERICAN EXPRESS RATED #1 BY JD POWER AND ASSOCIATES
Travelink's partnership with American Express over the last two decades has garnered numerous awards such as American Express Travel Agency of the Year in 2016 and 2011, the Representative Excellence Award every year since it became a part of the network, and the inclusion on Travel Weekly's Power list for the past five consecutive years which profiles agencies whose sales are over $100M. Travelink is seen as a leader with suppliers and earns awards annually for its partnership with these prestigious travel companies. This kind of recognition in a complex industry gives an independent instant respect with customers.
Because of the exponential growth of Travelink over the past several years, we are searching for talented, service driven professionals who are passionate about travel and want to be a part of an organization whose integrity and reputation can give them instant credibility!

AND…..For service driven sales professionals who love to travel, why not consider a career move to the largest industry in the world employing 1 in 8 people across the globe in all aspects of the business?

Do not be mislead that the internet has turned travel agents into dinosaurs. We are alive and well and looking to grow our network! Contact us today to explore the possibilities!
WHAT ARE OUR INDEPENDENT AGENTS SAYING ABOUT WORKING WITH TRAVELINK?
"I love being an independent agent with Travelink – they have been totally supportive of me for 18 years and we have grown to be like a family. Being an independent agent offers me flexibility to make my own decisions and control my own future. I can't imagine working any other way!" ~ Allyson E.
"After 27 years of owning my agency, and spending the last 10 years working alone as a home based agent, I affiliated with Travelink, American Express Travel. Throughout my travel career I have been passionate about offering my customers the best opportunities in the travel marketplace. To continue this philosophy I joined with Travelink, American Express Travel in 2011. The wide variety of excellent quality suppliers and strong air contracts allows me to function at a higher level than working on my own. That means, I earn more and have tremendous support. We all like to be associated with the best. I feel I have that through my affiliation with Travelink, a true leader in the industry." ~ Mike Greenwald, President of Personalized Travel and South Florida Chapter of American Society of Travel Agents